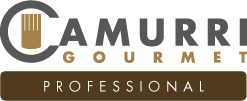 Coffee Brew Termorapid System – CBTS
This New Coffe Brew Termorapid System takes advantages of the coffee extraction's proprieties, thanks to our Termorapid Camurri Patent System, that allows through a slowly extraction to have a great coffee, in which the taste and the aroma are enhanced and preserving for all time-service.
With the Termorapid Model is produced coffee, that could be service hot, as moka coffee or espresso type thanks to the special Expresso Apllication;
with the Foam Pump Model instead it is possible to cooling down and service a great cold coffee as a Stout Beer!
All Movable Solutions can be customized.
Composed of:
-Termorapid Coffee Maker; Foam Pump; Refrigerated units .
Easy to use, clean and maintain.
Indispensable for catering-banqueting, intesting solutions, hotels, ice-cream parlors, coffee-bars, pubs, country clubs.
Marked CE.
Quality system certified UNI EN ISO 9001: 2008.
| | | | |
| --- | --- | --- | --- |
| CBTS.9 equipped with: | Inox Steel 18/10 | 020CFP050 | 500x715x1590 |
| | | | |
| --- | --- | --- | --- |
| T.9 | Inox Steel 18/10 | 001T030 | 250x350x630 mm |