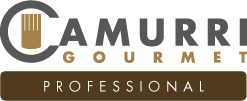 Trolley cabinets CA CART. 20
OPEN TROLLEY WITH HEATING URNS WITH RESISTOR
Open trolleys with heating urns mod.CT. fixed by a practical system of bayonet connections. Supplied with 3 trays GN 1/1x100 and 3 baskets on telescopic guides, a drawer, 4 tire castors in stainless steel one of which has a brake, handle to steer and rubbish bag. To dispense beverages maintained at temperature with a variation of 4/5° per hour. Made of 18/10 stainless steel.
Camurri trolley cabinets are perfect for serving hot drinks to patients in hospital wards. The trolley cabinets have hinged doors and come with thermal beverage dispensers (with air casing) that are fitted into place with a simple bayonet fixing, keeping beverages at a steady temperature with a variation of only 4/5° per hour
.
Practical and functional. Two handy sections that house 6 baskets on sliding rails. 4 stainless steel wheels with rubber-tyres. One wheel is fitted with a brake. The dispensers can be fitted with a heating element and thermostat control, on request, to heat beverages and keep them warm. The CA version is supplied without the thermal dispensers and can be used with any of our appliances. Essential for hospitals, catering businesses in general, hotels, self-service cafes and canteens.
Made entirely in 18/10 stainless steel.
Capacity: 20+20+20 litri
Dimensions: 1217 x 566 x 1370mm .
Power supply voltage: 230 V ~
Maximum power absorption: 6 kW
Number of cups 350
12 Months Warranty